Asset Protection Attorneys
We Protect Your Assets and Protect You
At Bower Law Firm, we force insurance companies to fully pay claims on your home and office buildings, and we help families protect their assets and plan for the future.
Bower Law Firm Practice Areas
Bower Law Firm is experienced in providing legal assistance with property damage cases. Our attorneys also offer professional estate planning and mediation services to clients in the Greater Kansas City area, including Lees Summit.
The property damage professionals at Bower Law Firm are skilled at providing assistance with insurance claims nationwide. Our attorneys also offer professional estate planning services in Missouri in order to fully protect your assets. Trained as mediators, we can assist you with exploring your options and obtaining dispute resolutions. Our initial consultations are provided free of charge.
At the Bower Law Firm, we will assess your case and advise you of your legal options. Contact us to schedule a free initial consultation.
Our practice areas include the following:
Property Damage
Our team of experienced property damage professionals can provide you with information and advice so that you can make informed decisions and lessen the stress you feel when your insurance company fails to properly pay your claim for damage to your home or office building. If your property has been damaged due to a storm event, fire or burst pipe, we can obtain the money you need to fix your damages and force your insurance company to pay you after all of the years of you faithfully paying your insurance premiums.
Estate Planning
We offer professional assistance in all areas of estate planning, such as wills, powers of attorney, trusts and all other asset protection and legacy planning. We understand the complexities that come with blended families and know that every family has its unique challenges and we will endeavor to make sure that your choices are honored, enabling you to leave a legacy. We will ensure that the relative you avoid at family functions and your ex-spouse truly only get what, if anything, you want to leave to them.
Mediation
Bower Law Firm's ability to negotiate between disputing parties allows it to help both sides reach an amicable agreement without incurring the added expense of a lengthy court battle. We can help you reach a favorable outcome to an inconvenient situation.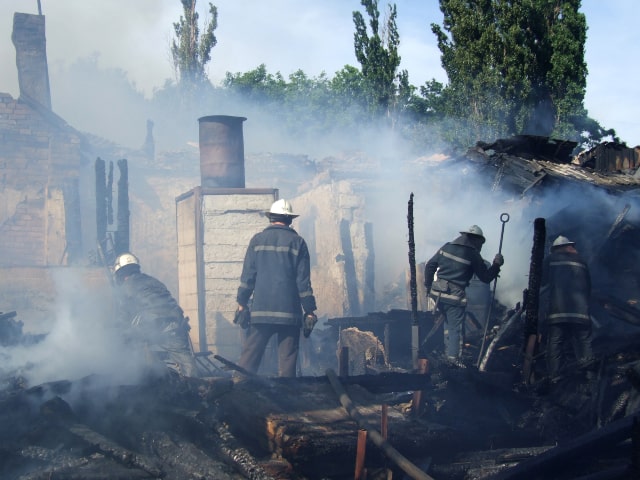 Whether it is due to a storm, fire, burst pipe, or another disaster, property damage can be financially and emotionally devastating. When insurance companies refuse to make payments on your damaged property, it worsens the situation.
If you receive a denial or unfairly low payment for repairs to your property from your insurance company, a knowledgeable property damage attorney can help you with your case. Bower Law Firm offers you professional representation from start to finish.
We have extensive experience working on behalf of condo associations, churches, homeowners and business owners and we will force your carrier to pay you what you are owed to restore your property to pre-loss condition.
This makes Bower Law Firm your one-stop shop for protecting all of your largest assets, ensuring that you are fully compensated and fully protected in order to leave a legacy.
Our principal attorney, Brandee B. Bower, Esquire is recognized in Missouri as a hard-working and honest lawyer experienced in multiple legal areas.
She previously served as President of the Association for Women Lawyers of Greater Kansas City (AWL) and currently serves as Vice-President of the Foundation.
A true sports fan, she enjoyed her 8 years of working as a Red Coater for the Kansas City Chiefs.
Bower has also received the following honors:
Rated AV Preeminent by Martindale-Hubbell. For 150 years, MH has ranked attorneys according to peer reviews focusing on communication skills, ethics, and legal expertise. AV Preeminent is the rating given to attorneys ranked at the highest level
Received the Kansas City Metropolitan Bar Association (KCMBA) President's Award for excellence
Recipient of the AWL President's Award
If you are doing battle with your insurance company over a denial or underpayment on a property damage claim, you need an experienced, hard-working and honest advocate in your corner.
Don't leave your legacy to your ex-spouse or the care of your children to that relative you avoid at all family functions. Ensure that your choices are honored and plan for the future by making your worries a thing of the past so you can fully enjoy the present.
At Bower Law Firm, LLC we are loyal to our clients from start to finish. We are your full service asset protection professionals. Contact us at (816) 608-3600 for a free consultation today.
What Are Asset Protection Attorneys?
Asset protection attorneys generally focus on wealth preservation and estate planning. They use legal strategies to help protect assets – from your home to your business to your financial investments – in a variety of situations.
At Bower Law Firm, we not only help individuals plan for the future and protect themselves via estate planning, we also assist home and business owners protect themselves and recover financially when dealing with property damage insurance claims made after natural disasters.
Home and property damage from wind, rain, hail, fire, and flood can be emotionally and financially devastating. Although most people feel they are adequately covered by their business or homeowner's insurance, insurance providers often look for any reason to deny or underpay a claim.
Experienced lawyers can help with the daunting process of pushing back on the insurance company after a denial or lowball offer. We will help you get back on solid footing so that you can rebuild.
Preparing for the future is an important part of asset protection. For individuals and families, Bower Law Firm LLC can assess your situation and determine the right estate plan to protect all of your assets. We specifically enjoy assisting blended families as the planning can be quite complex, requiring an in-depth asset protection strategy.
What Is Asset Protection?
Asset protection is a term that relates to securing and insuring property or belongings in a person's estate. A person's assets can be protected in different ways, for example through the use of an asset protection trust and insurance.
With proper asset protection in place, you can reduce the risk of losing everything and establish a legacy for your loved ones.
Since your business, home, or other property is also an asset, at Bower Law Firm we believe insurance breach of contract is an important part of asset protection. In cases of severe property damage by fire, flood, storm, or the like, we will take on the insurance company and help you get the settlement you need.
What Are Common Asset Protection Strategies?
There are many asset protection strategies available. Asset protection strategies are a way for individuals to protect their assets from probate, lawsuits, and insufficient insurance settlements after a catastrophic event.
We offer the following asset protection strategies:
Estate planning to protect your home and other property from probate and mismanagement
Breach of contract or insurance bad faith litigation to help you recover after a catastrophic property damage event and denied insurance claim
Mediation to help both parties reach an acceptable conclusion and avoid long and expensive court battles
These are just some of the strategies you can use to protect your assets and your future.
If you're concerned about your future, talk to an asset protection attorney to discuss your options.
What Does an Asset Protection Lawyer Do?
A good asset protection lawyer will help you identify the best ways to protect your assets and then implement those strategies so that your wealth is safe.
An asset protection lawyer can help you take the following steps:
Name beneficiaries for insurance policies, trusts, bank accounts, retirement funds, etc.
Transfer ownership of assets into asset protection trusts or other entities that will shield them from creditors.
Fight the insurance providers for you if your business or home is damaged and your claim has been denied.
If you need a legal strategy to provide protection for your retirement accounts and other assets today, contact an asset protection attorney from Bower Law Firm LLC to create a solid estate plan.
How Do You Find Asset Protection Law Firms?
A quick internet search will bring up a lot of results for asset protection attorneys, and it may be difficult to find the right firm from such a vast pool.
Finding the right asset protection law firm can be a daunting task. There are many factors to consider, including:
The size of the firm
The experience level of the attorneys
Whether asset protection attorneys have an outstanding reputation
The costs associated with using them as your legal counsel
The location of the firm
Your specific needs, whether for business or personal, after an adverse event such as natural disaster or health scare in the family, etc.
Regardless of the complexity of your case, it's never too late to protect your assets. Consult a reputable law firm to ensure that your assets are safe and can be passed on to your loved ones
How Much Does Hiring an Asset Protection Lawyer Cost?
Asset protection is a form of legal planning that can also help with probate, estate administration, and property damage insurance claims.
The cost of hiring an asset protection lawyer will vary depending on the lawyer's experience and reputation. The complexity of your case and the type of plan chosen will also affect the expense.
It is important to remember that personal asset protection costs money. It can, however, also save you money in the long run if you are sued or suffer property damage.
Should I Protect My Assets?
There are many reasons why you should protect your assets. The least of which is that the potential cost of not protecting your assets mitigates the expense of doing so.
If you are the victim of a natural disaster in which your business, church, condo building, or home is destroyed and your insurance claim is denied – there is hope. We can fight the insurance company and help you get the money you need to rebuild.
If you are facing changing life circumstances and realize now is the time to develop an asset protection plan for your family, there is an answer for that as well. We can create the documentation needed to secure your assets for the future.
At the Bower Law Firm, we see the importance of employing asset protection strategies and have a variety of strategies for doing so in our pocket.
We value a strong attorney-client relationship with each client – you can count on us. Call for a free consultation today!